Spiffy's Launchpad: Kids' Mini Poster Calendar 2024 on SDG 2: Zero Hunger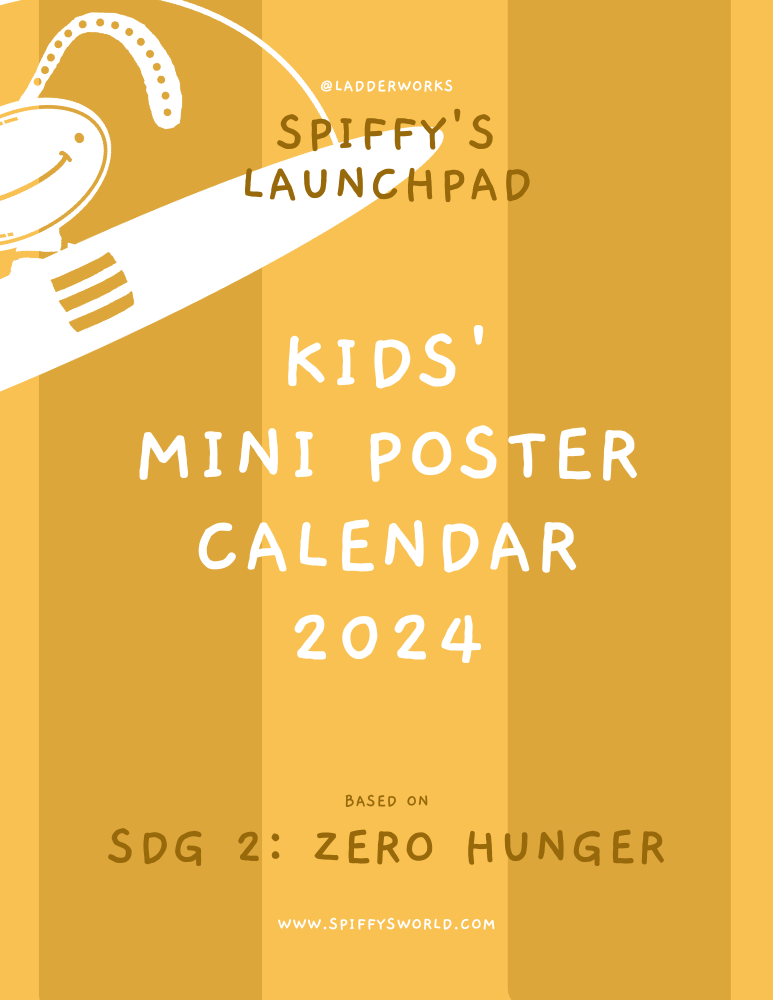 Spiffy's Launchpad: Kids' Mini Poster Calendar 2024 on SDG 2: Zero Hunger
When Spiffy, the interplanetary journalist, found out that alien Mak's Teeter village on Planet Fanoolu was facing a food crisis, he requested some of his young friends and their families from Planet Earth to brainstorm ideas and come up with creative solutions to help Mak's village overcome the crisis. They immediately agreed and focused their attention on four areas: food wastage, food shortage, food transportation, and food storage.
In this beautifully designed 8.5 X 11 kids' mini poster calendar, you will find some of the brilliant artworks and creative solutions that Spiffy's K-3 friends from Planet Earth developed to help solve the food crisis in Teeter village!
PRE-ORDER today! Shipping begins: October 1st, 2023.
PS: We will donate a part of the sales proceeds to the World Food Program to help in the quest to advance SDG 2: Zero Hunger. Join us to help make the world free of hunger by 2030.