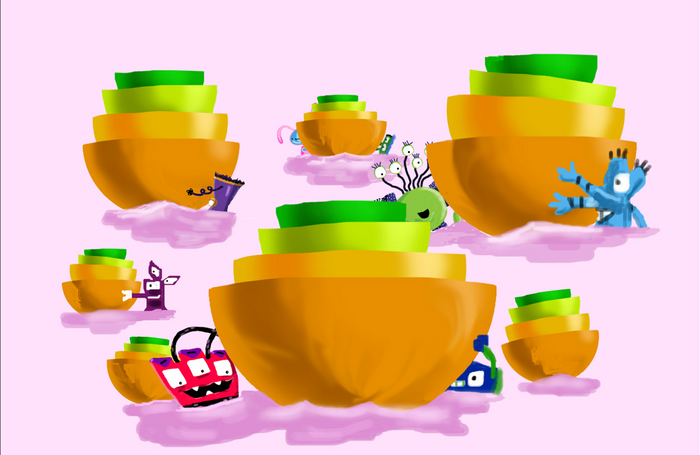 Dear friends,
We know that times are tough and the world seems scary. We hope you have been enjoying hearing from Spiffy in the past few days and we wanted to explain our commitment to helping you get through the difficulties of social distancing.
As childcare options disappear and work from home becomes the norm, we will all have to be more resourceful. Just like Preeti said in Spiffy's last blog post, "This week, our world begins a new social experiment. Are we capable of infinitely loving our kids when we are quarantined at home with them and we still have to work?"
And just like Preeti, we believe it's possible if we are #CreativeTogether.
What is #CreativeTogether? With the help of our Ladderworks Community Volunteers, we will work tirelessly to provide daily doses of creativity while you're stuck inside. Our Creative Together resource page will feature activities with creative professionals from around the world. Check out Spiffy's Blog for interviews with inspiring change-makers. We're sure that you will find their tips useful and things will get easier for all of us. We will also be posting regularly on LinkedIn, Facebook, Instagram, Twitter, and Tiktok!
Why #CreativeTogether? We are a social impact publishing company dedicated to bringing you picture books and content by diverse artists. Our content aims to inspire your children to follow their dreams. Just as it is society's duty to prevent the spread of COVID-19, we believe it is our duty to help you find creative ways to cultivate your creativity AND stay sane in the process.
We believe in the power of a creative community to overcome the world's biggest issues. It is time to put that belief to the test.
Join #CreativeTogether! We are a growing community and need your help to make sure everyone can get access to creative expressions during this difficult time. We invite you all to reach us at community@ladderworks.co and help us: 
Find creative professionals to feature on our

#CreativeTogether

page.

Think of ideas for activities during social distancing.

Spread the word about the

#CreativeTogether

campaign.

Give feedback so that we can make this initiative better! (This is OUR campaign)
We are always here for you. We are all in this together. 
Much love,
Team Ladderworks
P.S.: Oh, and Spiffy of course!