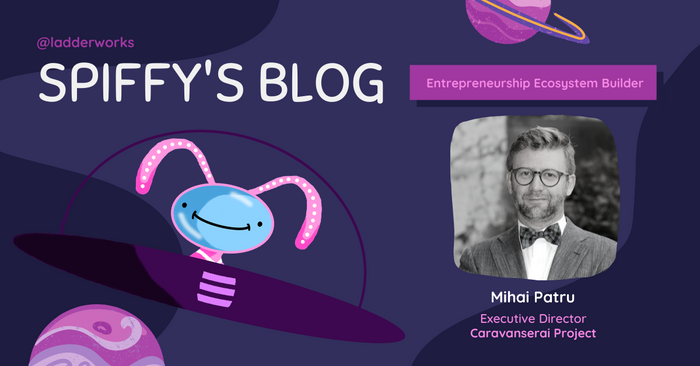 Mihai:
It's a pleasure to be here, Spiffy. Everyone knows that being an entrepreneur is not just a long-term commitment to a mission and a vision but also a lonely journey.
Caravanserai Project
was established to turbo-charge entrepreneurs driven by a social impact mission and support them along their journeys. Making sure that they have the right support to build strong and sustainable ventures is key in their efforts to generate systemic change. Most often, these entrepreneurs focus on their mission and pay less attention to their infrastructural needs. Through our programs, these change-makers—whether they are early-stage or more advanced—have access to technical support focused on financial sustainability, strategic planning, digital tools, human resources, and leadership.