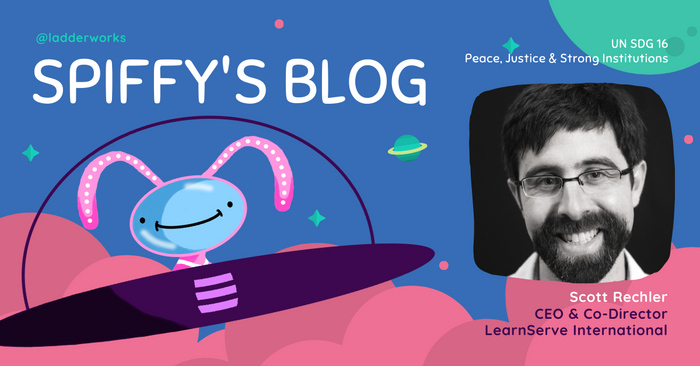 Scott:
It's great to be here! At
LearnServe
, we believe in the power of young people to create change. Unfortunately, not all adults agree. At best, they'll call you a "leader of tomorrow." At worst, they'll treat you as part of the problem. LearnServe trusts youth, putting them in the driver's seat to solve social and environmental problems. We bring together students from diverse backgrounds. We ask them "What pisses you off?" and then "What do you want to do about it?"
and then we help them to turn their big ideas into real change.